We are regluated by the Care Quality Commission and have received an outstanding status in our last two inspections. Here's a link to our latest report -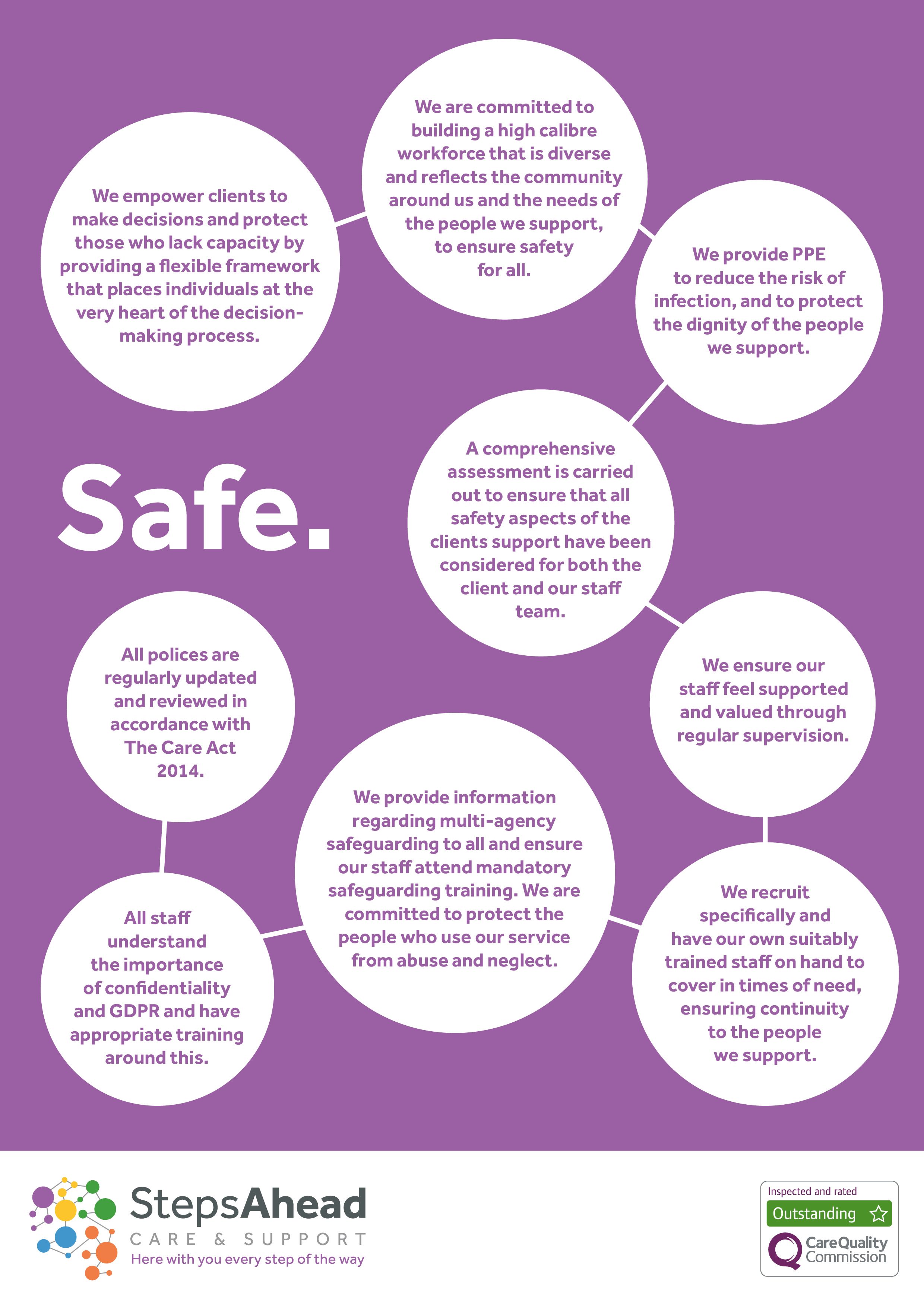 Safe
Steps Ahead Care & Support are committed to keeping clients and staff safe through our robust recruitment and selection process, ensuring our staff are well-trained and abreast with all the latest guidelines and policies.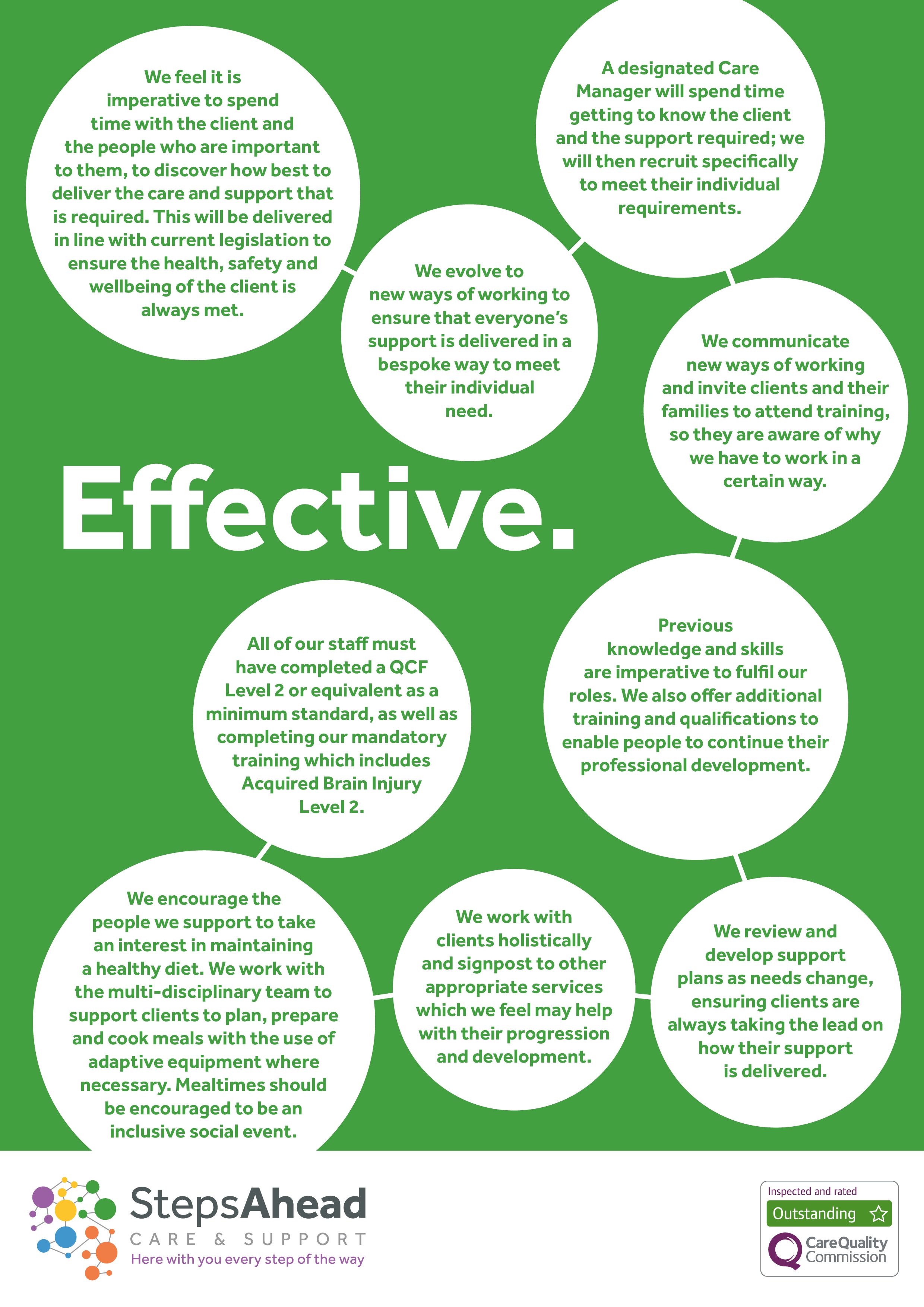 Effective
Steps Ahead Care & Support ensure we provide an effective service by working in an innovative and collaborative way. We continually work with our staff to develop their skill base and communicate key changes to practice.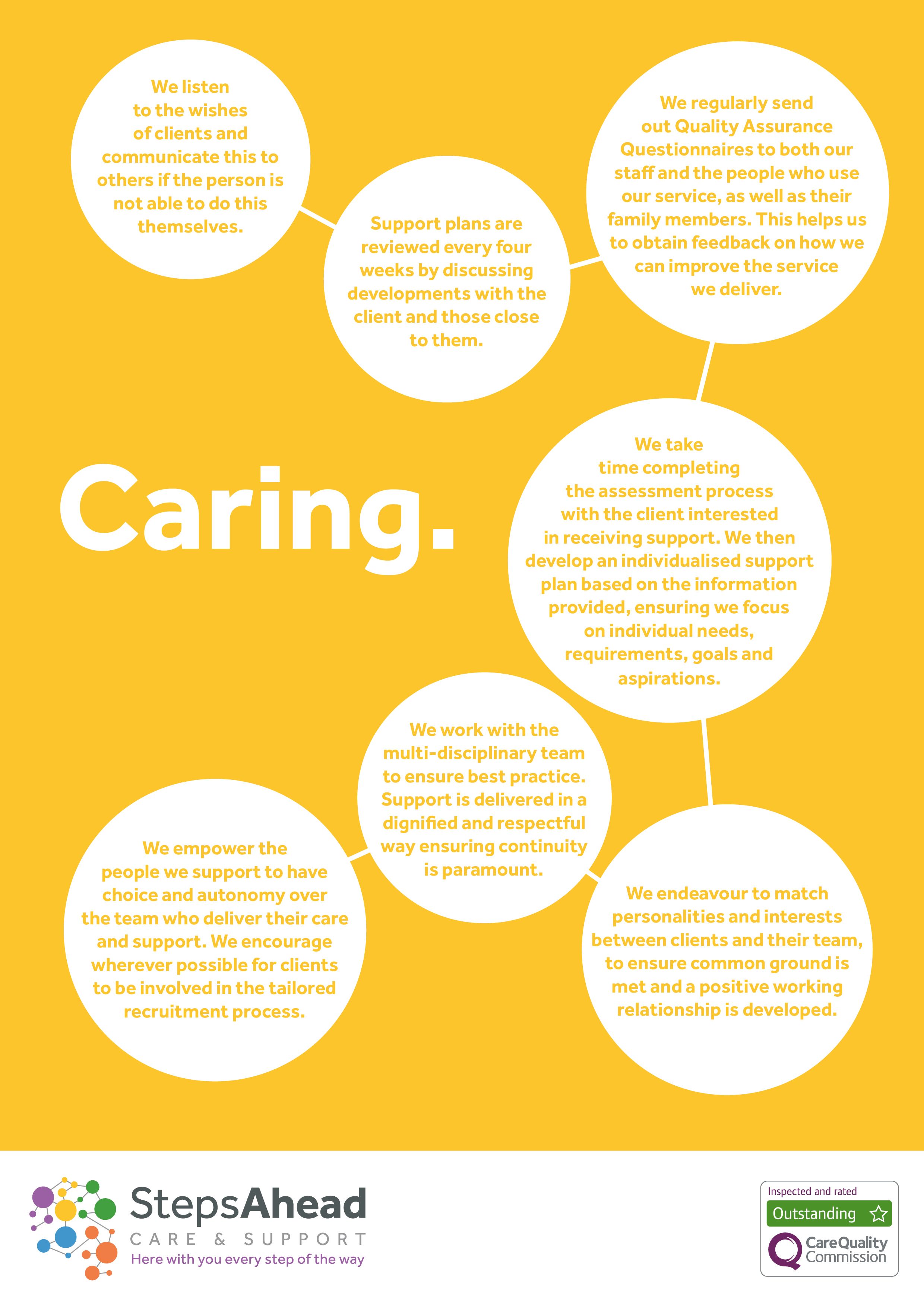 Caring
Steps Ahead Care & Support take pride in providing a caring service driven by passion, to enable people to achieve their individual goals and aspirations. We empower the people we support to have choice and autonomy; we provide time to listen to clients and staff to build and maintain positive relationships where everyone is valued.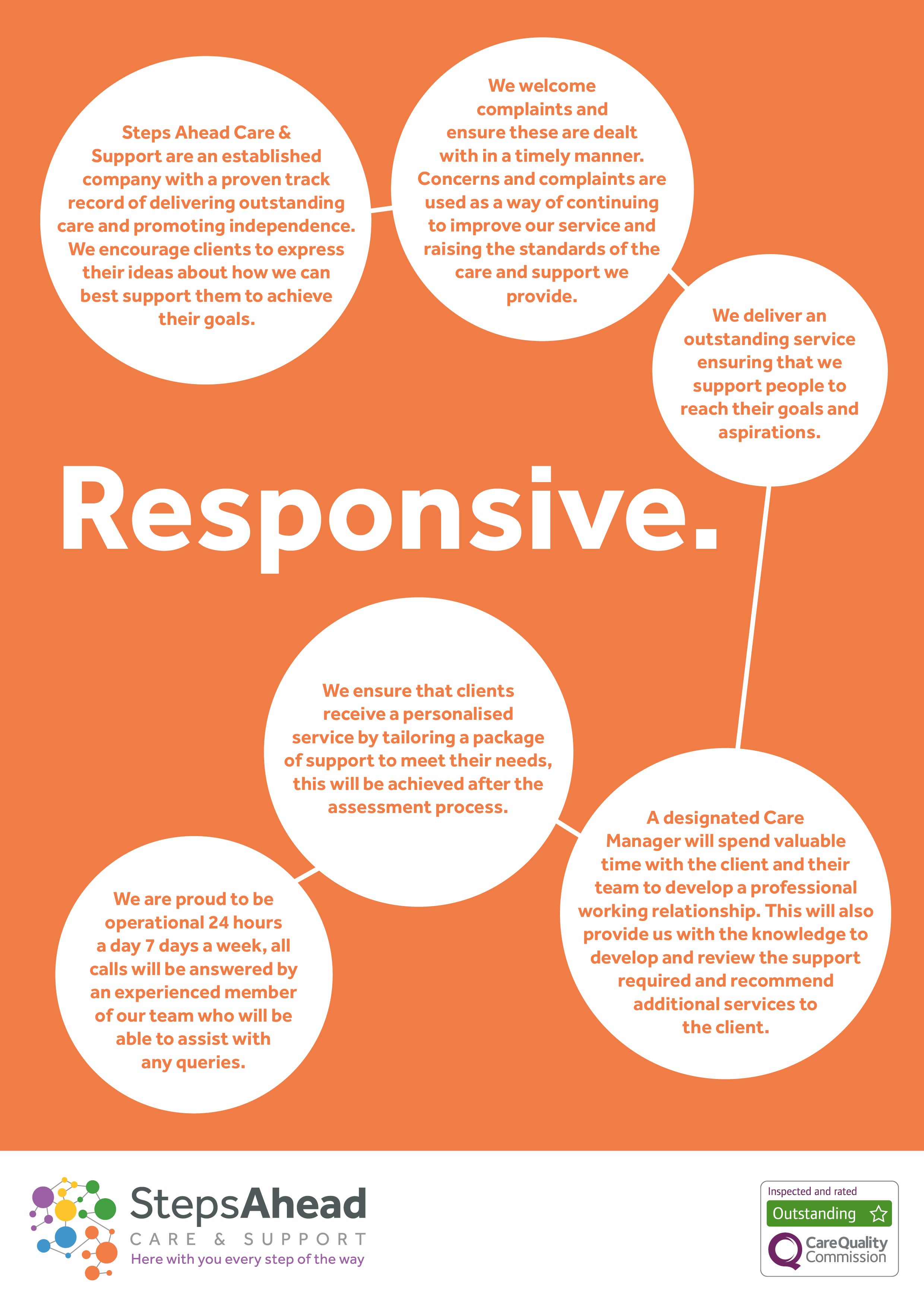 Responsive
Steps Ahead Care & Support take pride in delivering a responsive service where the person receiving support is the driving force behind how their care & support is delivered. Enabling people to achieve their goals and safely reducing our level of input is always our priority.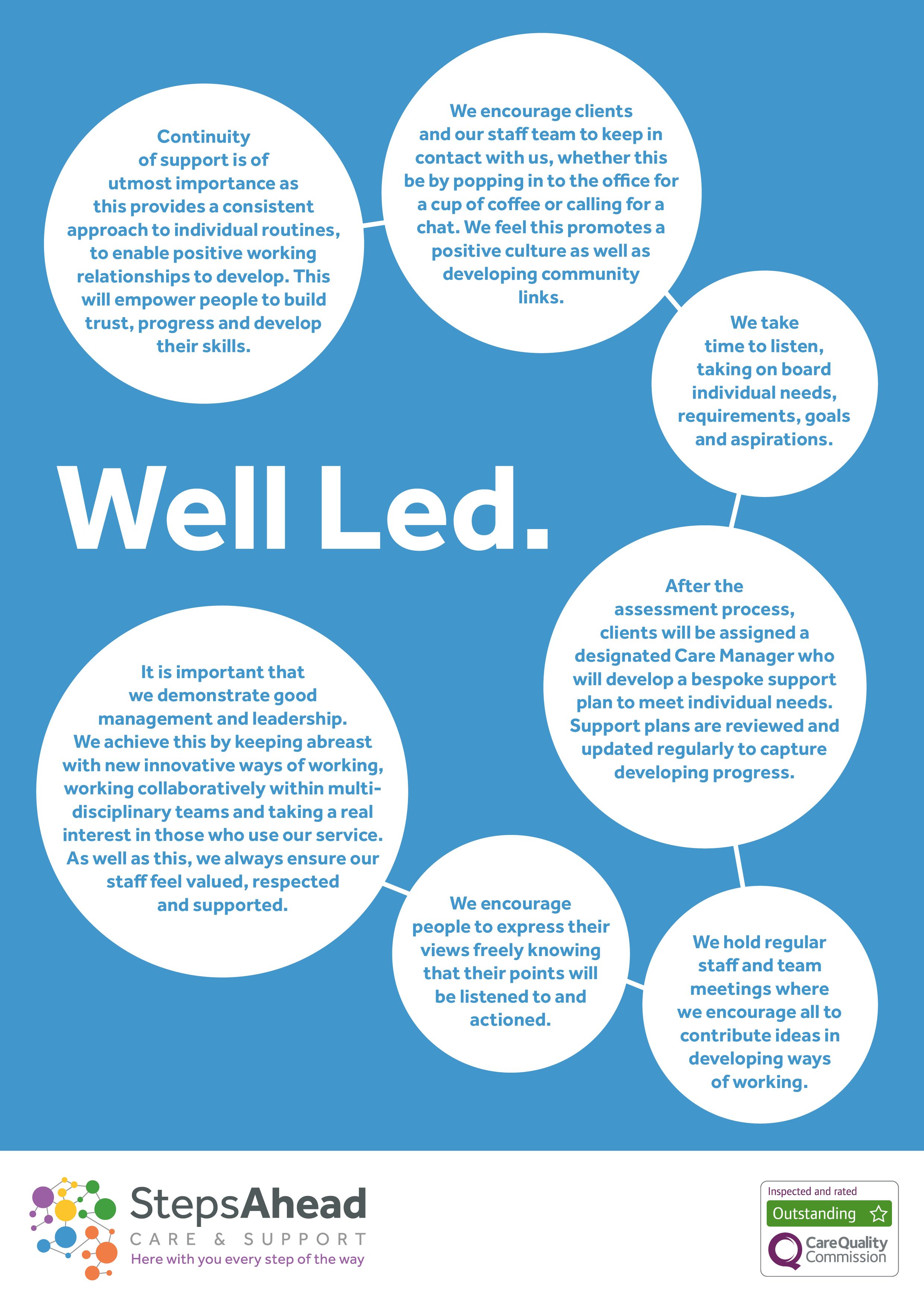 Well Led
At Steps Ahead Care & Support we put the people who use our service and their values and needs at the heart of what we do. Our managers and leaders are available and approachable, they are dedicated to continually develop our service to ensure it is always well-led, it delivers the best outcomes for all, and everyone is aware and understands our vision and ethos.
Whether you require long term cover or your requirements are more ad hoc, Steps Ahead Care & Support are able to offer an exceptional service with the highest calibre of staff.
For more information on the service we can offer you, please contact our Head Office on
01752 547257